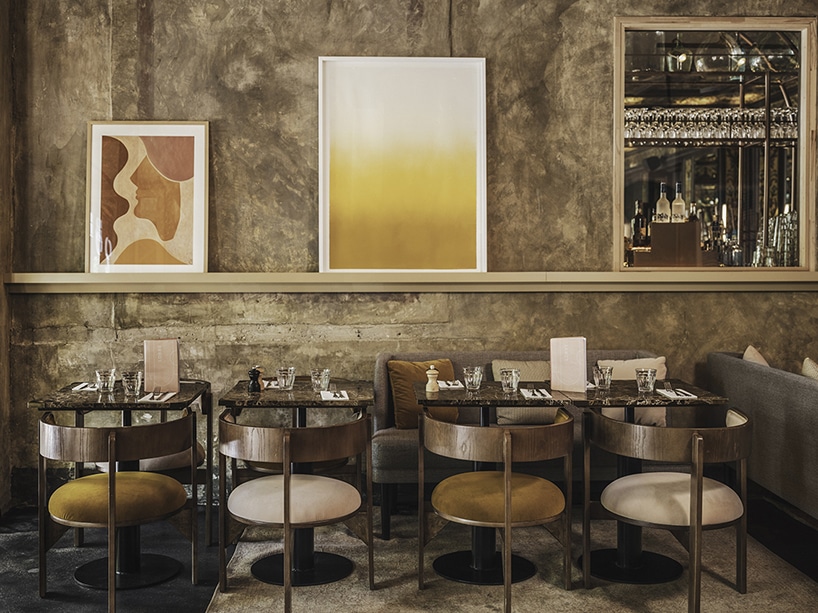 #

COMMERCIAL ARCHITECTURE PROJECTS
Michael Malapert gives new life to historical Delaville restaurant in Paris
A MULTI-EXPERIENTIAL SPACE DESIGNED BY MICHAEL MALAPERT
The Delaville restaurant is a historical pillar of Parisian life. Situated on the Grand Boulevard for more than 150 years, it has welcomed a mixt clientele to eat, converse, and celebrate. After a successful transformation in 2000, the owner decided to uplift the interiors by enlarging them and revamping the food and beverage menu to create a multi-experiential space featuring a patio, cocktail bar, brewery, event room, restaurant, and street food area. For that, he joined forces with interior designer Michael Malapert. Together, they revived the spirit of the iconic Delaville, creating new programs and fresh decors for everyone to enjoy.
FROM COCKTAIL BAR TO BREWERY AND STREET FOOD EATERY
To access the Delaville renovated by Michael Malapert, guests first walk into a sunny patio full of plants where they can enjoy a drink under a pergola hosting a mix of chairs, sofas, and long tables. Following the patio area is a dramatic, roomy, and plant-filled glass conservatory that links to all other spaces. Its terracotta flooring and natural-fiber furniture make it an ideal winter garden in the heart of Paris.
On the left, visitors can find an extensive and luminous cocktail bar located in one of the historical rooms covered in gold mosaic. Further inside nestles a micro brewery where the restaurant produces its signature beers.
At the center of the Delaville, guests are welcomed into a dining room furnished with vibrant modern art pieces, armchairs, and sofas — creating a relaxing ambiance to eat and drink. At the back, a historical staircase leads to the first floor hosting the 'Marguery', a privatizable space for any event. 'It recreates the atmosphere of a warm and confidential boudoir,' explains Michael Malapert. On the right, the 'Daily' offers quality street food based on freshly cooked pitas, garnished with kebabs and accompaniments, that diners can take away or eat on-site amidst natural tones, lime plaster, ceramic, and raw wood accents.
Project info:
Name: Delaville
Location: Paris, France
Architecture: Maison Malapert
Lead architect: Michael Malapert
Photography: Nicolas Anetson